Services
Translation, Interpreting, Editing/proofreading, Software localization, Voiceover (dubbing), Training, Transcription
Languages
French to Russian, Russian to French, English to French, and 1 more.
Specializes in
Advertising / Public Relations, Medical: Pharmaceuticals, Mechanics / Mech Engineering, and 7 more.
Vitaly Chernyakhovsky
(Tiser)
Mar 19, 2020
Excellent translation quality. Skill to communicate, sense of duty. The best recommendations.
Olesya Giroud
(DIGIMARK)
Jul 11, 2019
I was very satisfied with our work: quick, precise, good quality. I do recommend Tatyana
Stephan SAMARAN
(Ambassade de France à Astana )
Jul 08, 2019
Outstanding translator for high ranking meetings with ministries and industry.
Philippe DAVID
(NEXTER)
Jul 08, 2019
Service of a top quality, accuracy in the translation, very receptive mind. To show a great professionnalism. I would strongly advice Mrs Tatyana GALMAN
Olga Abdrakhmanova
(Verny Capital)
Aug 27, 2018
Tatyana has demonstrated a high level of language proficiency as well as delivered the services in timely and accurate manner. What I like the most about her is that Tatyana not only did her job up to the expected level and even higher, but also pointed to the mistakes/hypos/ in the sent texts.
Luke Shrago
(France 24)
Apr 26, 2018
Tatyana was fantastic to work with as a translator. She gave us a great deal of help during our working visit to Astana, and we couldn't have carried out our mission without her.
Jean-Jacques Meaux
(Medasys)
Mar 14, 2018
She is very professional She is fluent French-Russian
SZALAMACHA Laurent
(Thales)
Feb 01, 2018
perfect job - 5 stars service - to be recommended
Nous avons fait appel à Mme Galman pour des traduction de discours officiels de l'Ambassade de France au Kazakhstan et de professionnels (formateurs). Excellentes prestations orales écrites garanties.
Gershman Viktoria
(Indentent Psychologiste )
Jan 25, 2018
It was a big pleasure to work with Tatyana.She made a translation very professionally, quickly.We had good contact and understanding each other.The translation helped to reach the requirements of my case study in a psychological field and translation was highly appracciated by the French native speaker
M Delvolve
(SYSTRA)
May 05, 2017
Outstanding level of translation. We had to work in a multiple languages context, with high technical complexity, and Tatyana Galman perfectly performed translation.
Bogdan GADENNE-FEERTCHAK Directeur de projet Euras
(MEDEF International)
Apr 27, 2017
Kaismoune Mohamed
(GEA)
Feb 24, 2017
The main qualities of Tatyana are her great professionalism and dedication. Her perfect knowledge of Kazakh society will make her a reliable partner
Mrs Tatyana Galman is an excellent all-around translator and also she is capable of translating technical documentation. The accuracy of her translation and the ability to work under deadline pressure deserve a special mentioning. I can without hesitation recommend Mrs. Galman for any translating job.
Outsourcer feedback
(Those who did not leave a comment)
Jan 08, 2021
Wisebits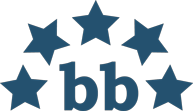 Wisebits
Avg. LWA :
5
(1 entry)
Nov 26, 2018
Stephane Barbe (Ambassade de France en Russie)
Sep 03, 2018
lingos2008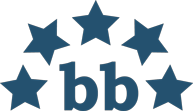 Lingo S
Avg. LWA :
5
(5 entries)
Willing to work with again:
Yes
Aug 27, 2018
Bruno Esmiller (Ariane group)
Willing to work with again:
Yes
Aug 27, 2018
Sergei Shustrov (Okidoki)
Willing to work with again:
Yes
Feb 01, 2018
Mia Lam (Etctrans)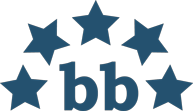 Etrans Co.,Ltd
Avg. LWA :
3.5
(5 entries)
Willing to work with again:
Yes
Jan 21, 2018
Cedric Gerard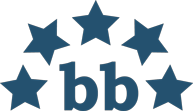 AdVirtua
Avg. LWA :
4
(16 entries)
Willing to work with again:
Yes
Jun 21, 2017
Andris (AGALMO LLC)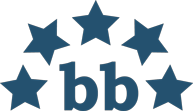 Agalmo
Avg. LWA :
1
(1 entry)
Feb 02, 2017
Munira Artykbekova | Directrice Générale ( Chambre de Commerce et d'Industrie France Kazakhs)
Willing to work with again:
Yes
Feb 13, 2015
Apriori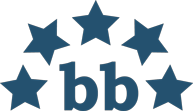 APriori Translation Company / APRIORI
Avg. LWA :
4.7
(13 entries)
Willing to work with again:
Yes
Dec 09, 2013
Barbara GUEDES-ZURAWSKA (ADDEUROP)
Willing to work with again:
Yes
This sevice provider has not yet received any colleague feedback.
Have you worked alongside this service provider? Leave Tatyana Galman a rating.