Date
Feedback from
Comment
Rating
Jul 04, 2019

Marion Pipart (SCI Soso)

Comment: Good work. Perfect timing. Relevant advices and reactivity.

Reply: Thank you Marion!

Jul 02, 2019

Typhaine Harout (GS27 SAS)

Comment: Très bon boulot, très grande réactivité, délais courts respectés.

Reply: Merci Typhaine !

Jul 02, 2019

Comment: Nous n'avons réalisé que peu de projets avec Raimundo mais il a toujours fait preuve de professionnalisme et sérieux

Reply: Merci beaucoup !

Apr 25, 2019

Comment: Reliable and thorough translator. Friendly attitude and delivering always on time. I would definitely outsource to him again.

Reply: Thanks, Nathalie!

Apr 25, 2019

Jen Conroy

Average WWA rating given: 5.00 (1 entry)

Comment: Raimundo is not only a good quality translator, but also reliable and communicative - important for a great working relationship. He is very attentive to details and ensures consistent high quality.

Reply: Thanks for your kind words, Jen!

Apr 24, 2019

Comment: Rai is an excellent translator with a keen eye for detail who I know I can rely on for translations into Spanish. He has always delivered on time and is a real pleasure to work with. Highly recommended!

Reply: Thanks, Carla! Looking forward to working with you again.

Apr 26, 2013

Herontrad

Herontrad / Juan Manuel García
Avg. LWA : 5 (1 entry)

Comment: Accurate translations on time. Really satisfied.

Reply: Thank you, Juanma.
Outsourcer feedback
(Those who did not leave a comment)
May 01, 2019
PeakTrans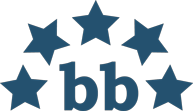 Peak Translations / Peak Translations Ltd
Avg. LWA :
5
(2 entries)
Willing to work with again:
Yes
Apr 25, 2019
JenCProofs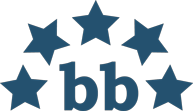 Vistaprint España
Avg. LWA :
5
(2 entries)
Willing to work with again:
Yes
Apr 25, 2019
Jen Conroy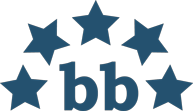 Vistaprint España
Avg. LWA :
5
(2 entries)
Willing to work with again:
Yes