Students
Aspiring language industry professionals
Displaying 3 students in this pool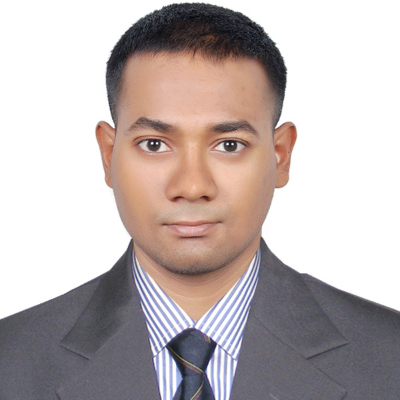 Bangladesh
A B M KAYESH A.
MBA student, searching for job to do.
Master of Business Administration (MBA) , December 2018
Graduate Student
East West University, Dhaka, Bangladesh
English

(US)

Bengali

(Bangladeshi)
Objective:
Obtaining a strong position in the management department is the ultimate concern. Moreover,I am passionate about learning new things and want to earn respectful position through my capability and performance.
Interests:
Translation
Interpreting
Editing/proofreading
Contact me for:
Freelancing
Part-time work
Hello! from my childhood I was very passionate about reading. I always wanted to become a teacher and the teaching journey starts from my intermediate college. I am teaching English as a home tutor for 7 years. While I went in Sweden for English Pathway program in 2016 I worked as a sale professional at H&M com. Coming back in my home country I have become desperate to work in which I am good at which is translation. I am very interested to work as a translator and completing MBA.
Bangladesh
Seeking internship
Rezaul R.
Computer Science & Engineering , February 2019
Undergraduate Student
University of Information Technology & Science
Bengali

(Bangladeshi)

English
Interests:
Translation
Interpreting
Editing/proofreading
Website localization
Software localization
Voiceover (dubbing)
Subtitling
Transcription
Training
Copywriting
Contact me for:
Freelancing
Internships
Apprenticeship
Mentorships
Part-time work United Kingdom