Dominika
(AETS - Application Européenne de Technologies et )
Nov 26, 2020
Provided good translation in short time. Very reactive, which was much appreciated in our case.
Thank you for your very professional interpretation. Looking forward to working together soon again.
Mohamed Ben Chikha is not only very dedicated to each of his tasks but also extremely attentive to the needs of the client. We are very happy to work with him. He is dedicated, helpful and friendly.
Outsourcer feedback
(Those who did not leave a comment)
Aug 18, 2017
ttgmea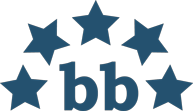 The Translation Gate, LLC
Avg. LWA :
4.6
(518 entries)
Willing to work with again:
Yes
I would definitely work again with Mohamed Ben Chikha. He is conscientious, pays attention to detail and has a -pleasant personality.