Anita is fast, efficient and lovely to work with. Definitely recommended.
GlobalTransl (X)
Oct 28, 2011
Excellent quality, reliable, friendly. A pleasure to work with!
One of the excellent translator I have worked with . Thank you so much Anita for all wonderful help on project!!!!
Anita worked quickly, keeping us up to date on the progress of the work completed. She kept to the essence of our Sunday School Curriculum, as she understands Christian values and terminalology.

Sergio Ruffolo
May 28, 2008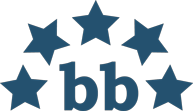 JR Language Services / JR Language Translation Services Inc.
Avg. LWA :
5
(4 entries)
Anita's work is very professional and done in a way that none of the original meaning of the script is lost. She is always on time with her word. I highly recommend her translating work!