Have worked with Ricky several times, he's reliable, fast, easy to communicate with and delivers high quality work.
It's been a pleasure working with Ricky. He is a reliable translator and always deliver the work by the deadline with high quality.
Extraordinary reliability and commitment to any task assigned. Always willing to go the extra mile to support any challenging request. Constant high performance and quality.
Ricky is a great and reliable translator. He's a professional in what he does. He never takes project in case he's not 100% sure he's capable to do it well. All tasks we trusted him were delivered on time, he completely immersed into translation and it's context, always asks right questions and makes right comments.
Ricky is a very capable localisation expert. He meets the deadlines with quality. Recommended!
Elizabeth Velay
(Boonty Nexway Games)
Dec 02, 2013
I have worked with M. Ricky Liu for the translation and test of 30 games. It's been a smooth experience: he has demonstrated high qualities in terms of translation (reviewed internally), communication and reactivity. I would definitely recommend M. Liu for his professionalism.
Outsourcer feedback
(Those who did not leave a comment)
Jan 20, 2014
Parkhi Sabharwal (Lingual Consultancy Services Pvt Ltd)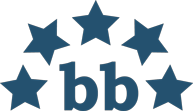 Lingual World / Lingual Consultancy Services / LC Lingual Consultancy
Avg. LWA :
4.1
(295 entries)
Willing to work with again:
Yes
This sevice provider has not yet received any colleague feedback.
Have you worked alongside this service provider? Leave ricky liu a rating.