Services
Translation, Editing/proofreading, Transcription
Languages
English to Arabic, Arabic to English, Arabic, and 1 more.
Specializes in
Medical: Cardiology, Computers: Hardware, Computers: Software, and 7 more.
Helga Walker
(YYZ Translations)
Mar 08, 2021
Very professional and excellent at translation. I highly recommend working with Muntether.
Hussien Shaker
(N/A)
Jan 13, 2021
I hired Muntether for a 4000 words environmental pollution English to Arabic project for my graduation research in civil engineering, and he did an excellent job in short notice . I highly recommend him and I would 100% work with him again.
Hussam Saheb
(The Iraqi mobile)
Dec 31, 2020
Me and Muntether co founded the Iraqi mobile "Iraqi.mobi" a technology news oriented website which gets around 30,000 unique vsitors monthly. And he translated the whole website frontend and translated more than 150 blog articles which are still published on the website all his translation is extremely wonderful. Muntether also worked with me to translate Basma store website which is no longer live anymore. I would definitly work with Muntether again and again!
Dr. Ghafar Issa
(Ministry of Higher Education and Scientific Resear)
Dec 30, 2020
I hired Muntether to translate scientific papers from Arabic to English in the sports field and he did really good he provided the translation on time and they were very precise he very good translator and we still work together until now.
Muntether Alquraishi
(this provider)
Thank you so much Dr. issa! It has been a great pleasure working with you.
Outsourcer feedback
(Those who did not leave a comment)
Mar 22, 2021
DuxTranslations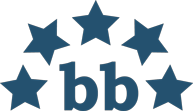 duxtranslations / DUX Translations
Avg. LWA :
5
(97 entries)
Willing to work with again:
Yes
Feb 10, 2021
Asem A. EL-Traboulsi (EDJ International TOKYO)
Willing to work with again:
Yes