Paul Elwood
Jul 08, 2020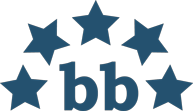 Language Department LLC (Formerly The Language Department - Americas)
Avg. LWA :
5
(12 entries)
Encontrar a una profesional que pueda traducir del chino al castellano no es fácil. Encontrar a Marta que lo hace perfectamente es como desenterrar un tesoro. Gracias Marta por tan buen trabajo.
Marta Muñoz-Cobo
(this provider)
Gracias a ti, Paul, ¡fue un placer colaborar con Language Department!
Arantxa Sebastián
(Ikiru Films)
Jun 05, 2019
Solid language and culture assessment, attention to detail in audiovisual projects and translations, available and proactive. We are glad to work with her and hope to keep working together in the future.
Luis Roncero
(Luis Roncero Traductor de Chino)
May 27, 2019
Toda una profesional, siempre dispuesta a ayudar y a cooperar en todos los proyectos. Totalmente recomendable.
Excellent service and quality
Irene Tor
(Universidad Autònoma de Barcelona)
May 28, 2019
Marta is an outstanding and reliable translator/colleague. She is very professional and resourceful.