Good and reliable translator. Great experience with her. www.itc.cz Jan Žižka
Great translator. She's very responsive and provides high-quality work. Can only recommend.
We were very satisfied with the technical translation in terms of quality and reliability. Highly recommended translator for EN-CZ pair.
Swift communication and reliable, timely delivered translation. Thank you very much!
Tereza Fantová
(DANFIL JEWELLERY)
Jul 13, 2017
Perfect communication, very well done translations, everyting in time, very recommended
Zuzana Hrnčířová
(Caritas Czech Republic)
Jun 29, 2017
Excellent cooperation. Anna is very diligent, quick, kind, communicative and responsible. I can recommend her for cooperation.
Lenka Gazurová
(infinity centrum s.r.o.)
Feb 10, 2017
I would like to express our satisfaction regarding to the cooperation with Anna Almáši as an English and Polish translator. I can really recommend Anna Almáši as a thorough and reliable person.
Outsourcer feedback
(Those who did not leave a comment)
Mar 04, 2020
Montserrat Castelltort (Localization Lab)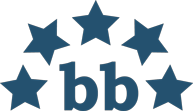 LocalizationLab
Avg. LWA :
5
(22 entries)
Willing to work with again:
Yes
May 29, 2019
mariabolan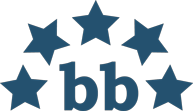 Trustpoint.One / Translate.One (formerly Echo International)
Avg. LWA :
4.4
(20 entries)
Willing to work with again:
Yes
May 03, 2018
Nataliia Samoilenko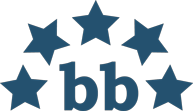 Proftranslation / profpereklad / ПРОФПЕРЕКЛАД / Бюро переводов / Бюро переводов «ПРОФПЕРЕКЛАД»
Avg. LWA :
4.7
(14 entries)
Feb 09, 2018
Ivana Hrubá (Belisha Beacon)
Willing to work with again:
Yes
This sevice provider has not yet received any colleague feedback.
Have you worked alongside this service provider? Leave Anna Almáši a rating.