Services
Translation, Interpreting, Language instruction, Transcription, Subtitling, Native speaker conversation, Editing/proofreading, Software localization, Training, Copywriting
Languages
English to Arabic, Arabic to English, French to Arabic, and 15 more.
Specializes in
Certificates, Diplomas, Licenses, CVs, Law: Patents, Trademarks, Copyright, Finance (general), and 6 more.
Itzea
(SOAS)
Mar 12, 2021
Abdessamad was very professional and I would absolutely recommend working with/hiring him. Thank you, Abde!
Trans World
Oct 02, 2020
Average WWA rating given: 5.00
(2 entries)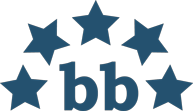 Translation World Ltd
Avg. LWA :
5
(5 entries)
Abdessamad did some large translations for us into French (for Morocco) and was very professional with prompt replies at all times - would recommend and look forward to future projects with him.
qualified translator. highly recommended
tomedes
Jun 02, 2020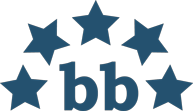 Tomedes Smart Human Translation / Tomedes.com / Doinspire
Avg. LWA :
4.9
(379 entries)
No concern at all - a professional in translation. Looking forward to more collaborations!
Marina
(Itranslate plus)
Apr 16, 2020
Extremely helpful and very easy to work with - I would definitely contact him again for future projects with that language combination: English - Arabic (Morocco).
Mohssine
(Transweb)
Apr 15, 2020
Abdussamad is such a dedicated, hard-working and highly qualified translator. I had the pleasure of working with him on several projects. He not only gets things done in due time, but he gets them done brilliantly.
Abdssamad is a professional translator and can be trusted with big translation projects. He respects deadlines and delivers satisfactory services.
A professional translator, at the level of the reputation of his diploma. Reliable, a good communicactor, and giving attention to details. I definitely would like to collaborate with him again.
Mr Abdessamad is a dedicated professional

Abdelkader Rekab
Apr 07, 2020
Average WWA rating given: 5.00
(2 entries)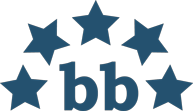 The International Translation Service / Le Service International de Traduction / Abdelkader Rekab
Avg. LWA :
5
(21 entries)
Mr Abdessamad worked for us in English, French, and Arabic. We are pleased to have worked with you, and we intend to continue working with him. Quality and deadlines are respected
Outsourcer feedback
(Those who did not leave a comment)
Mar 22, 2021
Angela (SOAS)
Willing to work with again:
Yes
Mar 09, 2021
Lhossine Simour
Willing to work with again:
Yes
Mar 09, 2021
TurboLingvo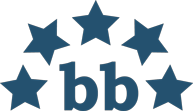 TurboLingvo LLC
Avg. LWA :
4
(4 entries)
Apr 14, 2020
RANJEET KUMAR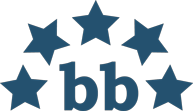 INSTITUTE OF SPANISH STUDIES
Willing to work with again:
Yes
El Alaoui Youssef
Apr 18, 2020
I have worked with this service provider. He is a professional translator. He provides good quality of translation on the fixed time.