Björn Hallberg
(Prologic GmbH)
May 29, 2018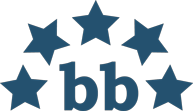 The Business Translator / The Translator Group
Avg. LWA :
4.7
(9 entries)
Fast, accurate and great communication. Agnes will continue to be one of our best transkator from DE > Chinese.
Yes, I would definitely be willing to do more projects together. Timely and easy communication.
Frau Fatrai ist sehr zuverlässig und gewissenhaft. Ich arbeite sehr gerne mit ihr zusammen.
Frau Fatrai ist eine sehr zuverlässige und gewissenhafte Übersetzerin. Sie ist eine Spezialistin auf dem Gebiet Medizin sowie TCM.