We are pleased with their delivery and wish to continue working with them. Definitely recommended.
Marie-RK
May 31, 2018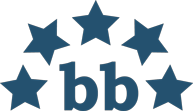 Red Key Translation / RedKeyTranslation / RedKeyTranslations
Avg. LWA :
4.4
(8 entries)
Wir haben in der Vergangenheit mehrmals mit Frau Ekström zusammen gearbeitet. Wir sind mit ihrer Arbeit sehr zufrieden und freuen uns immer wenn wir mit Frau Ekström zusammen arbeiten können.