Services
Translation, Editing/proofreading, Website localization, Subtitling, MT post-editing, Project management, Software localization, Interpreting
Languages
English to Portuguese, Spanish to Portuguese, French to Portuguese
Specializes in
Law (general), Medical (general), Medical: Pharmaceuticals, and 7 more.
Quick reply and easly communication.
Robin snoeckx
(SFX Translated)
Dec 30, 2020
For our agency Rita always delivered high quality work and met the requested deadlines. It is a pleasure working with her.
Irina Bodgan
(Lexitrados)
Oct 10, 2019
We have worked with Rita several times for now and we couldn't be more satisfied with her skills as a translator, professionalism and deadlines compliance. We will definitely work again.
It was a pleasure working with Rita and I would definitely work with her again. Regards, Irina
Game-set.net
Nov 14, 2018
Average WWA rating given: 5.00
(1 entry)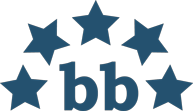 Game-Set
Avg. LWA :
5
(3 entries)
Rita did a great job on a game I wanted translated in European Portuguese. I recommend her services.
Rita is a passionate linguist and a great professional. She delivers projects in a timely manner and meets all quality requirements. It is a real pleasure and honor to work with her. She has done a number of legal projects for some of our high profile clients. So, highly recommended.
Joachim Köhler
(Europ. Translation Centre Ltd)
Nov 14, 2017
We found Rita a very reliable and punctual translator we certainly would recommend and employ again.
iConic Translation World Pvt Ltd
Apr 05, 2016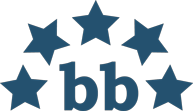 i Translation Zone / Formerly L Translation Zone
Avg. LWA :
5
(16 entries)
Rita is a good translator and provided excellent quality of translation & respected the deadline. Thanks for the sincere & prompt service.
Outsourcer feedback
(Those who did not leave a comment)
This sevice provider has not yet received any colleague feedback.
Have you worked alongside this service provider? Leave Rita Rocha a rating.