stealth_trans
Apr 28, 2017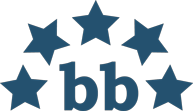 Stealth Translations / Stealth Translations Ltd.
Avg. LWA :
4.7
(71 entries)
Good quality professional translator who delivers on time.
Volodymyr Shesterikov
(VDS Group Sp. z o.o.)
Mar 12, 2017
Vitaliy has translated legal documents and business correspondence for my transport company. He is a qualified and professional translator. Recommend.
We have very good experience working with Vitaliy. He is highly professional translator and always delivers projects on time. We are delighted to continue working with him!
Vitaliy's responsible and ready to dig deep to be precise!
Vitaliy is one of the most serious and professional translators I know. He proved to be a real expert in medical and clinical trial translations.
Colleague feedback
(Those who did not leave a comment)