Date
Feedback from
Comment
Rating
Jul 02, 2020

Pastor Escarcega Fujigaki (CENTRO DE ALTA ESPECIALIDAD DR RAFAEL LUCIO/ HOSPI)

Comment: EXCELENTE TRABAJO Y DISPONIBILIDAD DEL TRADUCTOR FRANCISCO GONZALEZ RAMIREZ. MUY RECOMENDABLE. SEGURAMENTE TRABAJARE NUEVAMENTE CON EL, EN UN FUTURO NO LEJANO

Jun 29, 2020

Comment: Excelente como traductor. Hemos requerido 6 traducciones, de las cuales 2 han sido con Francisco. Estas dos han sido sin duda las mejores traducciones, muchísima calidad personal en traducción médica

Reply: Muchas gracias, doctor. El trabajo de ustedes es muy interesante y relevante.

May 02, 2014

Jorge Olmos Camarillo

Comment: Excellent service and translation. Great price too. Awesome person to do business with.

Reply: Thank you Jorge, it's been a while! Looking forward to work with you again

May 01, 2014

William Curtis (Appleton Bilingual School)

Comment: Francisco did a quality job for us in both English to Spanish and Spanish to English.

Reply: Thanks William, it's been a long time! I hope we get to work together again.
Outsourcer feedback
(Those who did not leave a comment)
Nov 03, 2020
Infinitive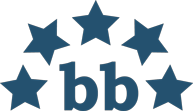 Infinitive Language Solutions
Avg. LWA :
4.9
(11 entries)
Willing to work with again:
Yes