Very responsive, reliable and friendly, will definitely work with Melinda again.
Terracotta Kft.
(Terracotta Kft.)
Oct 07, 2013
Professional, reliable, precise. Timely delivery, attention to detail. Can only recommend this service provider.
Very generous and professional translator!
Herbert Ochsenbein
Jan 31, 2013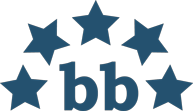 Vision Translations / Vision Translations AG
Avg. LWA :
5
(4 entries)
Übersetzungen in Spitzenqualität immer zeitgerecht! Danke Benedek

Melinda Felske
(this provider)
Vielen Dank! Auch für die hohe Projektvielfalt und die stets termingerechten Zahlungen!
Excellent service. Highly professional. My first choice for this language combination.
Top quality, perfectly bilingual with brilliant command of German language, very professional, reliable and responsive, and very pleasant communication. Highly recommendable. Absolut empfehlenswert.
Very professional work, timely delivery. I am looking forward to our next projects.
sehr professionell, zuverlässig, gepflegte Wortwahl, stilistisch schöne Ausdrucksweise

Melinda Felske
(this provider)
Vielen Dank, die Zusammenarbeit mit Euch ist auch für mich immer wieder eine Freude!
Excellent translator of professional texts, contracts, surveys and articles both in english and german
This sevice provider has not yet received any colleague feedback.
Have you worked alongside this service provider? Leave Melinda Felske a rating.