María López
(Local Concept)
Apr 12, 2021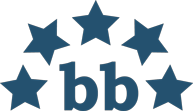 Local Concept / Local Concept, Inc. / ex Multilingual Translations, Inc
Avg. LWA :
4.7
(35 entries)
Emad is a very professional and responsive linguist. He does his best to make sure quality is there.
Emad is a responsible and reliable person, he works professionally with great passion to work and learn. I have the pleasure to work with him. He is always keen to deliver projects with great quality, I highly recommend him to organization seeking qualified reliable translators and/or revisers.
Emad is an outstanding translator, he's always focused and committed to quality. Moreover, he's punctual and respects deadlines. We would always love to collaborate with him.
This sevice provider has not yet received any colleague feedback.
Have you worked alongside this service provider? Leave Emad Taha a rating.