Training, Education, Chemistry, Tech/Sci
Chinese Lotus Translating Ltd is a company focus on English and Chinese translation, Brand Analysis, and consulting of Chinese Culture.

For translation, the variants include Simplified Chinese used in the P. R. China, as well as Traditional Chinese used in Hong Kong and that in Taiwan. If you need any variants of Chinese, please do not hesitate to let us know. We provide tailored service to clients of specific requirements.

Flexible Company Our most important assets are our flexibility and the specialized business profile. Indeed, principal associates are involved during the whole circle of the translation process, ensuring the best project management and final product quality. Language professionals at Chinese Lotus Translating have in-depth knowledge of the industry gained through direct experience and ongoing training.

Tailor-Made Services Our clients also benefit from personalized attention and highly appreciate our single contact person policy. They know their projects will be assigned to translators and proofreaders who know them and whose work has previously met their expectations. Trust and quality are our best allies. Every project/job is unique, and we are always ready to be part of the client's internal work flow.
9 years in business
Less than 3
10,000+ words/day
Chinese, English
10 services offered
wide range of industries served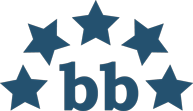 5.0